Digital marketing, also known as internet or online marketing, isn't exactly new, but it's certainly changing quickly.
Traditional advertising isn't as effective as it used to be, and some of the most successful businesses now have only minimal advertisements—if any at all! Some people think this means internet marketing doesn't work, but the truth is that the process has just become more nuanced than ever before.
To use digital marketing effectively in your own business, it's important to understand how to apply the different strategies and tools to your specific needs.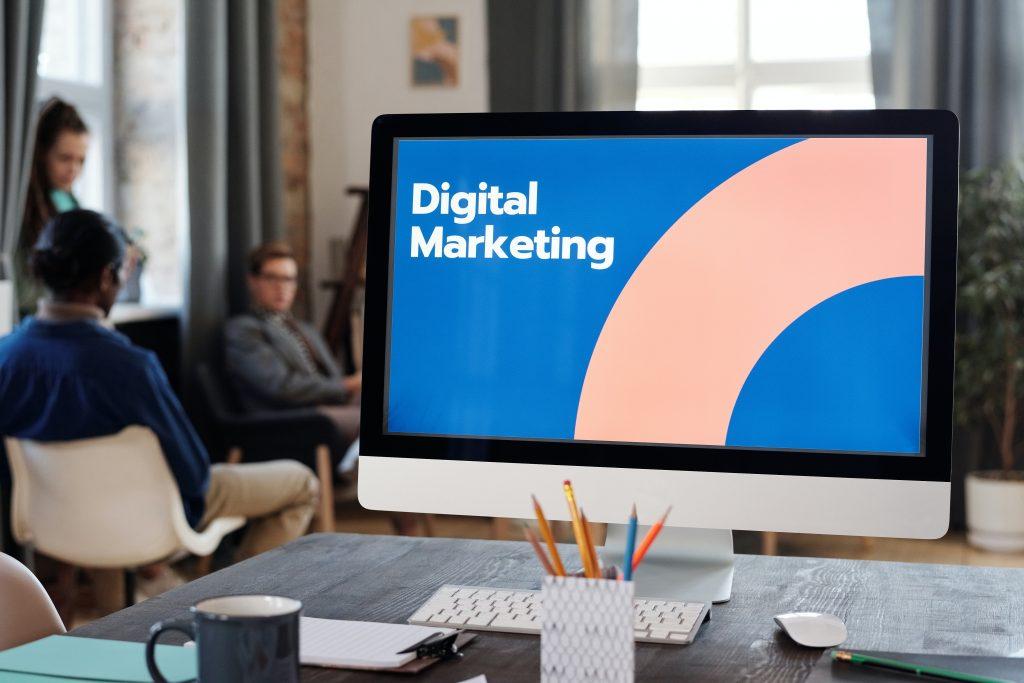 The rise of digital marketing
Digital marketing has increased drastically over time, particularly with a rise in social media. More businesses are flocking to it because it's cheap and easy.
While your startup may not have a budget for Facebook ads or Google Adwords, you can still put together a solid digital marketing strategy that will help grow your customer base (and make more money).
All successful businesses must have a strong strategy to grow their business with more clients and more revenue, says CHRIS DAVIS, CO-FOUNDER, REVCARTO.
Why web marketing is important for influencers
The influencer's role in digital marketing is an accelerated sales funnel process.
More and more brands are realizing that bloggers, influencers, and YouTubers can help them accelerate their sales funnel process and boost revenue by communicating a brand's product or service message to a highly targeted audience at scale.
If an individual follows your brand on Instagram, watches your YouTube videos, or reads your content, they're likely already interested in what you have to offer.
How to Set Up an Online Marketing Strategy
In order to be effective at strategy, it's necessary to have a clearly defined strategy in place.
A strategy takes many forms depending on your business, but its general purpose is to maximize return on investment.
More specifically, it involves identifying target markets and creating relevant messaging for them.
With an actionable strategy in place, your brand will grow rapidly because you'll be able to determine how best to attract and engage prospective customers.
You can use a strategy as part of your overall business plan or as a stand-alone document that directs all aspects of online media communication.
Either way, it ensures that all efforts are working together towards one goal: increasing sales. This guide provides everything you need to set up a web marketing strategy from scratch.
From understanding your audience to defining who your competitors are and what sets you apart from them, we lay out all the steps involved so that even beginners feel comfortable proceeding with their own plans.
Justifications for Enrolling in Courses
Digital marketing enables you to develop a stronger connection with your client.
Your customers are coming to your company through a digital medium whether it's on a PC, mobile, or tablet. The public craves quick and easy availability of information.
This allows your business to communicate with customers in an ever-changing environment.
A web course will teach you how to gain more website traffic and more social media engagement, thus boosting your sales!
Sign up to take courses here:
Skillshare
Udemy
Edureka
Hubspot Academy
Top digital marketing skills
One of the most daunting aspects of a digital marketing course can be figuring out how to move from beginner to intermediate to advanced.
If you want to step up your digital game, try picking up any (or all) of these seven essential skills for digital marketers in 2022.
As technology evolves and consumers' needs change, so does internet marketing – and digital marketers need new skills or they risk being left behind.
With competition increasing daily as companies seek to capitalize on changing consumer behavior and technological advancements that play heavily into web marketing strategies, it's important for marketers to have up-to-date knowledge in order to not only effectively market their brand but also set themselves apart from other brands trying to do the same thing as them.
If you read any of them and implement the concepts step by step, you should be able to successfully address the majority of digital marketing-related challenges.
Backlinko – Digital Marketing Hub
Udemy – Beginner's Guide To Digital Marketing
Skillshare – Digital Marketing
Hubspot Academy – Digital Marketing Course
Also Read. Seo Resources, Visibility On Social Media