Here is the guide to build a sustainable digital brand as an Entrepreneur.
Table of Contents
Super startups and digital Influencers like Janet's words are shaping many existing and growing brands. She dives us deep into the entrepreneurial guide to build a sustainable digital brand for business.
With the rise in technology usage in the world, brands and organizations ought to adapt to the changes in marketing and how the business will be handled. A number of people are securing themselves with digital gadgets that will enable them to connect with their audience in the digital space. This does not leave businesses behind.
As much as the social media platforms originally started to create space for people to connect and share their social lives across the world hence creating an illusion that the world is a small village, the business user has quickly grown as brands and marketers resolve to use the platforms to connect with their customers.
This has boosted business since the audience can easily such for the products and services as they go about socializing with their connections.
For brands to grow their digital platforms relevant to business, they will have to focus on some practices that will build their power in their line of engagement. There are a number of tips super influencers like Janet Muchuka are using to grow their brand and other brands.
The likes of Amazon, Apple, Google, Jumia, StarTimes, Neal Schaffer, Neil Patel, just to mention a few, focused on some practices in order to be the brands that are looked up to in the digital space.
Here are some of the best ways in which you can start building your digital brand as an entrepreneur to grow to be the best in business one.
How unique is your product or service to Build a Sustainable Digital Brand?
It is quite hard to build a brand that behaves the same way as one that is already in the market. You will be required to single out the best and unique things about your product or service. What makes your brand different? How unique is the product or service you are building to your target audience? Why should brand positioning be important?
Does your brand create a deep connection with the audience? Do your products and services educate, inform and fulfill the needs of the people and satisfy the gap in the market?
Great Content that inspires and motivates
What you share will either keep your audience glued to your platforms or take off. Why should your content be of quality and not just quantity? Sometimes we overthink what we share-out with our audience. According to Danielle Grant of Mind Society in Canada, she says your audience will engage with you if your content resonates and provides value. One has to be aware of the little wins showing you the way to go.
How can you know that your content is great?
Most entrepreneurs ignore checking their analytics in accordance with the platform they are using. For twitter use www.analytics.twitter.com, Facebook- Facebook Page Insights, Website/blog- Google Analytics or Kissmetrics, and others.
Analytics allow you to understand which content your audience consumes the most. With this, you can come up with content in line with what they consume more satisfying and give them a reason why they will choose to turn on your notification on keep checking your new content now and then.
A good brand tells stories to its audience. Include storytelling when talking about your products and services. This will allow you to create diverse types of content from entertaining, educational, informing, and those with questions that engage the audience. Storytelling makes your target audience concentrate.
Build a brand strategy
Before you set off to build your brand, identify your goals and purpose. Your brand strategy will help you know the step-by-step guide to build a brand that has the vision to grow and be able to fulfill its purpose.
To win your brand strategy, you have to define your brand, determine the objectives, know your target audience and the competing brands in the same line of business and your packaging. Packaging comes with the company culture that you build when laying the foundation of the digital brand.
A brand strategy is important when executing online marketing campaigns on your digital spaces. For instance, you will be able to make out the online marketing tools that will help you go about your content marketing, email marketing, Search Engine Optimization (SEO) and Keyword Optimization, digital analytics, and social media marketing strategies.
Promotions
At times you will be compelled to include promotions in your brand executions. These can be in varied ways. For instance, you can do Facebook ads, Twitter ads, Instagram ads, and Google ads promotions. This can increase your audience coverage and engagements from the targeted audience and the users of the platforms.
Influencer marketing is also a good promotional strategy. Influencers will help your brand reach more audiences on their platforms and blogs if they have any. Ultimately, your brand can gain followers and create familiarity with its target audience.
During promotional, do not focus on selling directly but indirectly by demonstrating and educating the audience about the products and services that relate to the brand.
Brands such as Cocacola, Facebook, Microsoft, Airtel, and StarTimes have used influencers for quite some time. They boost the brand's reach and promote its relevance to the age target by using the age group that is always online ready to consume such content.
Other sure bet ways you can promote your brand are like:
1. Share your web content on your platforms. You cannot write and wait for the blog posts to share themselves. Your effort is needed.
2. Engage with your audience who ask questions and reply to your shared content.
3. Ask or request experts, friends, and family to share your blog posts and website links to their platforms.
4. Create some graphical posters with some words on them about your brand to educate and inspire your audience. Ensure that you add your name or brand logo.
5. Create an email database for sharing newsletters about your product and services.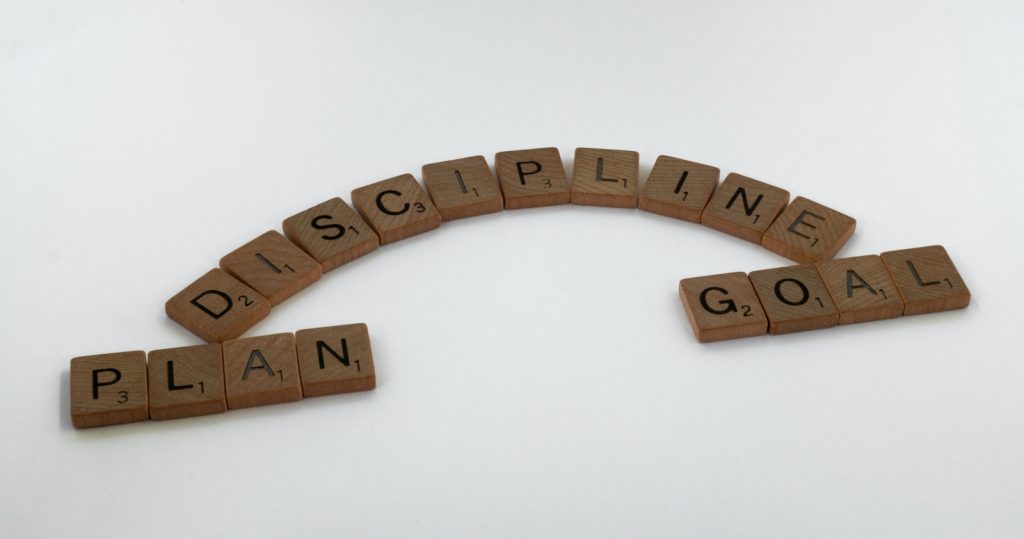 Consistency
You cannot build a brand overnight. Digital platforms such as the social media ones: Facebook, Twitter, Instagram, were created for social reasons, not for business. Business just found its way there once brands realized most people are on the digital platforms.
Brands that win on these platforms are those that are able to build thriving relationships with their target audience. To make this work, consistency must be employed. Sharing about the brand should not be a few day's activity.
Develop a schedule on when you share in order to create a routine in the minds of your audience. This will eventually turn your audience into customers.
Moreover, make your content diverse as you share consistently.
Do not bore your audience with the same content now and then.
Develop a listening ear
Do not post and walk away like the way we flush our toilets after the work is done. Develop a behavior of following what your audience says about what you post. Engage with them at a personal level to make them feel part of you. This can generate genuine feedback from them about your products and services.
Additionally, customers endorse brands that have a listening ear. If your packaging of the products is not fit for them and they recommend for change and as an entrepreneur you take action, they will become your business messengers. This can build you and your audience organically.
Remember, a digital brand that does not interact with its audience can find it hard to grow. Your audience is your
power.
Measure your growth to build a sustainable digital brand
Nothing motivates like knowing where you are. Checking your analytics will help you know if your brand is growing on not. This enables an entrepreneur to change the strategies that are being used if they are not giving results. Not all strategies that work for other brands will work for you.
Analytics helps an entrepreneur understand and analyze the audience and plan the way forward. Weaknesses can be rectified and strengths are doubled. Kinematics and Google Analytics, Facebook Insights, and Twitter Analytics are some of the top used digital analytical tools.
Wrapping Up
Once upon a time, the brands that dominate the current digital world in the business sector had 1 follower or rather a listener. Due to their undying efforts to engage their people, consistent sharing of content, strategizing the execution plans and promotions, they gained and now they are converting big time.
Don't be too rigid. Allow your strategy to be flexible, adaptable, and implementable.
Focus on building an influential brand no matter the numbers you have. Is your brand identifiable? How about the manner in which you engage with your audience? What is your tone, brand image, and reputation you are growing in its environment?
Not all businesses are worth building their digital brands.
Download this Brand Building Guide for Professional Services to guide you through digital branding.
Now you can go ahead and kick off in building your brand. Cheers! Read more here.